2nd Southern African Regional Conference of the International Association of Forensic Linguists (IAFL)
2 - 3 April 2020, Parys, South Africa
Associate Professor
Eliseu Mabasso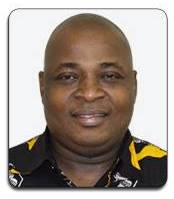 Eliseu Mabasso is an Associate Professor at Eduardo Mondlane University (UEM) in the capital of Mozambique, Maputo. He holds a Ph.D in Applied Linguistics for which he wrote a thesis on "Linguistic and Discursive Strategies in Police Interviewing: the Case of Police Stations in Maputo".
He also holds a Masters of Letters (Mlitt) in the same field from the University of Sydney, Australia. He is particularly interested in police investigative interviewing and in cross-language and cross-cultural communication. Assoc/Prof. Mabasso is known for being the first national to set a course in Language and Law at UEM and probably the only major offered for undergraduates in the whole country.
This course is also offered for master students in Criminal Investigation at the country's Police Academy (ACIPOL). He has published a number of papers in local and international journals and chapters in books and co-authored a book on contrastive analysis of idioms in English, Portuguese and Shangaan and also of two English language teaching learner books for Oxford University Press.
He has presented various papers in both national and international scientific events, particularly in the field of forensic linguistics and in cross cultural communication. Prof. Mabasso is currently Deputy Dean for undergraduates at the Faculty of Arts and Social Science at UEM.
---
Professor
Janet Ainsworth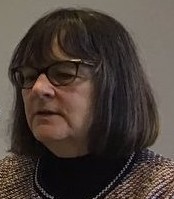 Janet Ainsworth is the John D. Eshelman Professor of Law at Seattle University and Research Professor in the Research Center for Legal Translation, China University of Political Science and Law in Beijing. She has taught courses in both civil and criminal law at Seattle University, while focusing her research on the intersection of law, language, and culture.
Prof Ainsworth's research profile includes more than fifty articles and book chapters, as well as the following books: Speaking of Language and Law, with Roger Shuy and Lawrence Solan, and Discursive Constructions of Consent in the Legal Process, with Susan Ehrlich and Diana Eades. She not only sits on the editorial board of several international journals, but she is also co-editor of the Oxford University Press series, Studies on Language and the Law.
Prof Ainsworth furthermore serves on the Executive Committee of the Criminal Justice Section of the American Association of Law Schools, she is the current President of the International Association for Forensic Linguists, she chairs the Coordinated Research Network on Law, Language, and Discourse for the Law and Society Association, and she has authored amicus curiae briefs to appellate courts including to the United States Supreme Court. Her responsibilities are not limited to academia, but include her service to state criminal justice task forces and committees, and her volunteering as appellate consultant to the National Association of Criminal Defense Lawyers.