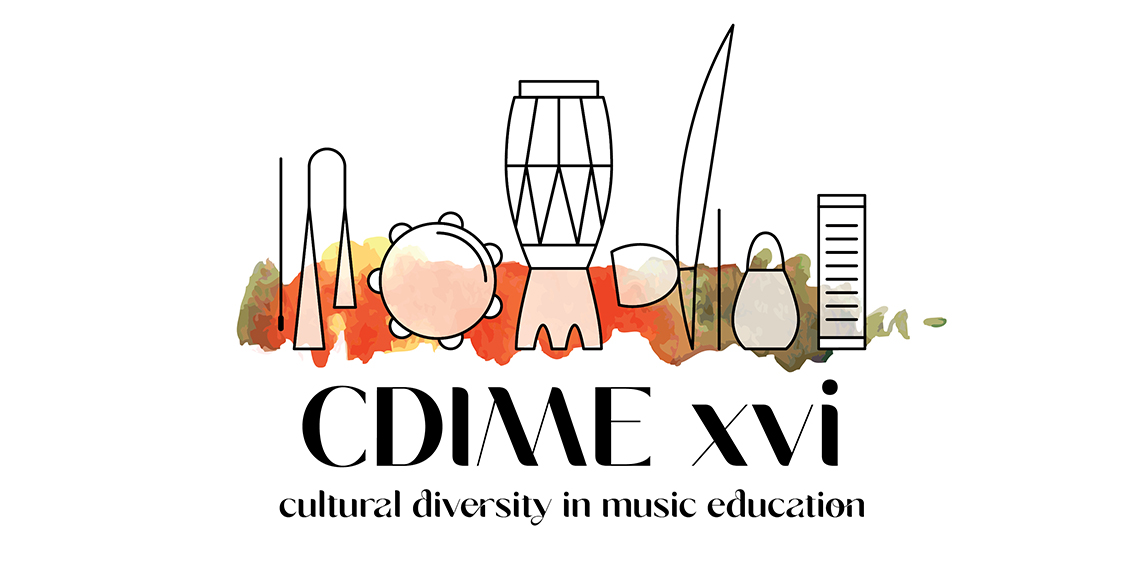 16th Cultural Diversity in Music Education Conference:
Ecologies and diversities
9–11 October 2023
Cape Town, South Africa
Important dates
Early bird registration is extended to 30 June 2023
Finale date for registration is 30 August 2023
Conference takes place from the morning of 9 October until the late afternoon of 11 October
Call for papers
The Cultural Diversity in Music Education (CDIME) conference has provided a platform for the exchange of practices and research related to cultural diversity in music education since 1992. In 2023 the sixteenth CDIME conference will be an in-person event, to be held in Potchefstroom, South Africa. The theme of the conference, ecologies and diversities, invites participants to consider diversity in music education using theories and ideas drawn from ecological thinking. This may include, but is not limited to:
the relationships between ecological sustainability, the climate crisis, music education and cultural diversity;
cultural, social, economic, technological, or sonic ecologies that relate to cultural diversity in music education;
systems and relationships in, beyond, or outside music education situations that foster or limit cultural diversity;
embodied systems of thought or practice as it relates to cultural diversity in music education;
coloniality, decoloniality or postcoloniality and cultural diversity;
ways in which classrooms, schools, schooling systems, teacher training, policy or curricula, etc. can be understood as ecological and how such ecologies relate to cultural diversity in music education.
We invite proposals for papers, demonstrations, documentaries, or musical performances that consider ecologies and diversities in music education. The conference welcomes submissions from a wide range of disciplines, and intersections between music education and other music disciplines such as (ethno)musicology, community music, music theory, music therapy, and performance studies are welcomed, as well as broader transdisciplinary perspectives drawing on disciplines such as philosophy, sociology, psychology, anthropology, politics, or geography.
Submission guidelines
Submissions are closed for this conference.
Keynote speaker
| | |
| --- | --- |
| | Dr Ailbhe Kenny is an Associate Professor in Music Education and an Irish Research Council Laureate. She is currently the PI on 'Music in the Intercultural School: Uncovering Spaces for Agency and Belonging', a four-year project funded by an Irish Research Council Starting Laureate award. Ailbhe holds a PhD from the University of Cambridge and gained both Bachelor of Education and Master in Music Education degrees from St. Patrick's College, Dublin City University. Dr Kenny was the Irish PI on the HERA-funded project 'Night Spaces: Migration, Culture and IntegraTion in Europe' (NITE) from 2019-22 and was a EURIAS fellow at the Hanse Institute for Advanced Study in Germany for 17-18. A Fulbright Scholar, Ailbhe spent the academic year 14-15 at Teachers College, Columbia University and New York University. Before taking up her current position at MIC, Ailbhe held a research fellowship and also lectured in Music Education at St. Patrick's College. Ailbhe has worked as a primary teacher in a mainstream, learning support and specialist music teacher capacity and spent a year on secondment as Arts and Education Officer to 'The Ark - A Cultural Centre For Children' in Dublin. Ailbhe has led numerous professional development courses for teachers and is actively involved in community projects which includes directing the MIC Children's Choir and working in asylum seeker centres. Ailbhe was awarded the MIC President's Bursary for Outstanding Academic Achievement in 2014 and was a finalist in the Shannon Consortium Award for Excellence in Higher Education Teaching and Learning in 2016. |
Programme
The provisional programme is available as a PDF.
Registration
Registration is open. Early bird registration takes place until 30 June, and registration stays open until 30 August. It is possible to pay via credit card on the registration website, or to request an invoice from the system.
Organisers
The conference will be hosted by the School of Music and the Musical Arts in South Africa: Resources and Applications (MASARA) research entity at North-West University.
Prof Albi Odendaal is heading up the local organising team as well as the scientific committee.
Venue and accommodation
The conference will be held at the Waterfront Breakwater Lodge. Conference accommodation is available from the Protea Hotel. The conference has negotiated preferential rates with them, so please request these when booking. Several other accommodation options can be found within walking distance of the conference venue.
The references below must be used to make your accommodation reservation directly with Protea Breakwater Lodge:
Booking Name: CDiME Conference
Quotation Number: 314122
Room type: Guest rooms
Single occupancy: R2,780.00 per night (incl BB)
Double occupancy: R3,330.00 per night (incl BB)
Contact person: Fabian Taai
Reservations Sales Manager
Protea Hotel by Marriott® Cape Town Waterfront Breakwater Lodge
D: +27 (0)21 406 1490
T: +27 (0)21 406 1911
F: +27 (0)86 589 1955
E: fabian.taai@proteahotels.com
W: www.marriott.com/CPTBR
Enquiries
Prof Albi Odendaal — albi.odendaal@nwu.ac.za