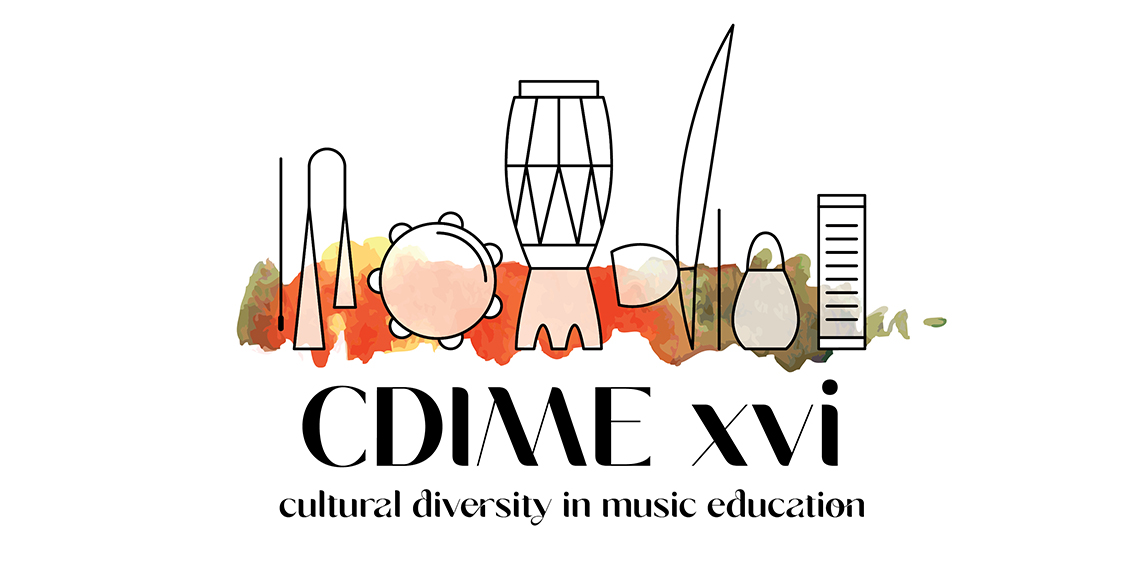 16th Cultural Diversity in Music Education Conference:
Ecologies and diversities
9–13 October 2023
Cape Town, South Africa
Important dates
Deadline for submission of proposals — 31 January 2023
Early registration closes — 30 April 2023
Late registration closes — 31 May 2023
Conference dates — 9–13 October 2023
Call for papers
The Cultural Diversity in Music Education (CDIME) conference has provided a platform for the exchange of practices and research related to cultural diversity in music education since 1992. In 2023 the sixteenth CDIME conference will be an in-person event, to be held in Cape Town, South Africa. The theme of the conference, ecologies and diversities, invites participants to consider diversity in music education using theories and ideas drawn from ecological thinking. This may include, but is not limited to:
the relationships between ecological sustainability, the climate crisis, music education and cultural diversity;
cultural, social, economic, technological, or sonic ecologies that relate to cultural diversity in music education;
systems and relationships in, beyond, or outside music education situations that foster or limit cultural diversity;
embodied systems of thought or practice as it relates to cultural diversity in music education;
coloniality, decoloniality or postcoloniality and cultural diversity;
ways in which classrooms, schools, schooling systems, teacher training, policy or curricula, etc. can be understood as ecological and how such ecologies relate to cultural diversity in music education.
We invite proposals for papers, demonstrations, documentaries, or musical performances that consider ecologies and diversities in music education. The conference welcomes submissions from a wide range of disciplines, and intersections between music education and other music disciplines such as (ethno)musicology, community music, music theory, music therapy, and performance studies are welcomed, as well as broader transdisciplinary perspectives drawing on disciplines such as philosophy, sociology, psychology, anthropology, politics, or geography.
Submission guidelines
Proposals for planned papers, demonstrations, documentaries, or musical performances should be submitted to the online abstract management system (see link below) between 1 November 2022 and 31 January 2023. Proposals should be no longer than 500 words and should include bibliographic references that are not counted in the word limit. Proposals for musical performances do not need references but may be accompanied by a link to recordings of work similar to the proposal. Participants may be listed twice as presenters in the programme.
Proposals will be blind reviewed by two reviewers on the basis of quality, originality, engagement and relevance to the conference aim and theme. Accepted applicants will be notified in March 2023. Participants will have the option of submitting a full paper for consideration to be part of an edited book.
Presentations should be 20 minutes in duration with 10 minutes for discussion. Musical performances, demonstrations and documentaries may be up to 1 hour in duration.
Please submit your proposal at the Presentation Portal by 31 January 2023.
Keynote speakers
To be confirmed.
Programme
The programme will be available in June 2023.
Registration
Registration will open in February 2023. Costs will be confirmed before then.
Organisers
The conference will be hosted by the School of Music and the Musical Arts in South Africa: Resources and Applications (MASARA) research entity at North-West University.
Prof Albi Odendaal is heading up the local organising team as well as the scientific committee.
Venue and accommodation
The conference will take place in Cape Town. The precise venue and accommodation options will be added as soon as it's finalised.
Enquiries
Prof Albi Odendaal — albi.odendaal@nwu.ac.za