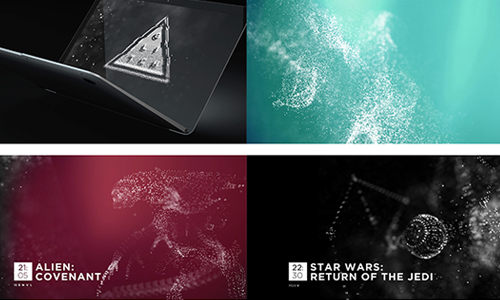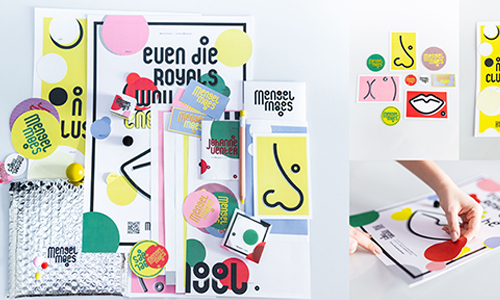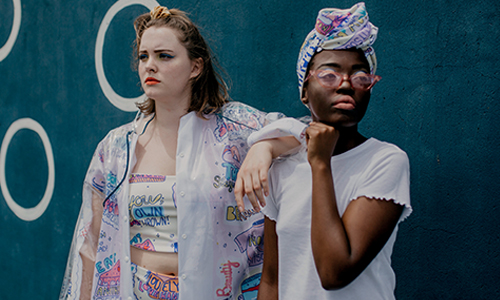 Due to COVID-19, we have made a few changes in order for you to apply for our BA Graphic Design courses at the NWU for 2021.
NWU University Applications
Extended closing date – 31 August 2020. 
We have extended the deadline for you to apply to the NWU for our Graphic Design selection courses. Please apply on the NWU website. Please consult our Prospectus booklet for more information.
 
BA Graphic Design Selection Portfolio Submissions
Extended closing date – 30 September 2020. 
We have also opened a digital submission option for you to send us your portfolio, as we foresee possible difficulties with sending your physical portfolios by courier or post to the university. You may scan or photograph your original portfolio, save it in a PDF or JPEG format, and email it to: marina.herbst@nwulettere.co.za
BA Graphic Design Interview Days & Skills test
Because of current travel restrictions, we will communicate further details about this phase of the selection process in the coming weeks. For the moment, we are looking into having short online interviews to get to know you a bit better. 
BA Graphic Design Open Day
Our Open Day this year has unfortunately been cancelled due to the COVID-19 situation. However, should you have any questions about our courses, please feel free to contact our administrative assistant. You can also make an appointment with the Graphic Design subject coordinator for an online meeting or a phone call to answer any questions you might have. 
We are very much looking forward to seeing your amazing portfolios, and welcoming you to our NWU Graphic Design family.
Be safe, stay healthy, get creative.
Kind regards,
The Graphic Design Team
---
Portfolios
Please email your portfolios, and any course related queries to the subject coordinator: marina.herbst@nwulettere.co.za
Prospectus 
Visit our NWU Graphic Design Google Drive folder to download the NWU BAGD Prospectus and Application Booklet:
https://goo.gl/zsz3Me
Questions
Please contact our administrative assistant, Zita Kyster, for more information at zita.kyster@nwu.ac.za or call 018 299 4091.
---
Overview
The NWU's Graphic Design programme has existed for 20 years, and in that time has established itself as providing a sought-after qualification. Our students have proved that they not only possess immense talent, but are continuously able to excel in their chosen fields and professions. Our staff are dedicated mentors and facilitators of our students' growth, and ensure that they continue into the industry with a competitive edge. 
 
Our priorities have always been clear: to nurture the next generation of graphic designers and creative thinkers so that they can evolve into individuals who are outstanding in their craft – whether it be graphic design, illustration or multimedia design – and in their critical problem-solving and thinking abilities. Our students are immersed in a creative environment with a sense of responsibility towards the discipline of visual communication, our society and the planet through their devotion, hard work and passion. We sincerely hope that you start your journey with us, and continue to build on our legacy of design achievement.
 
The vision of the BA in Graphic Design programme is to effectively and successfully equip and enable graduates to be fully rounded conceptual thinkers, problem-solvers and skilled practitioners in their industries, as well as critical thinkers and future researchers. The BA in Graphic Design programme aims to achieve this vision through its teaching and learning, and in preparation for research by:
Introducing research methodologies and critical analysis in the field.
Embracing and developing critical thinking and problem-solving competencies.
Enabling continuous-learning facilitation and adaptability for explorative solution-driven practice.
Promoting creativity, innovation and responsive interactions in industry and society as a whole.
Generating national and international mindfulness and interconnectedness in the creative industries.
Providing physical and digital learning environments that allow and enable investigative collaboration, design-thinking creativity and enquiry.
We endeavour to achieve these goals to:
Serve the creative industries by preparing future graduates to become professionals who can contribute meaningful solutions, innovations and societal impact.
Instil best practices for professional graphic design and related disciplines in our future graduates so that they can become leaders in the industry, characterised by progressive thinking, academic vigour and practical expertise.
Encourage and nurture interdisciplinary collaboration, not only in the creative industries, but also in other fields relating to our profession and research.
Degree options
BA in Graphic Design with Communication
BA in Graphic Design with Illustration
 
This is a four-year full-time course offered on our Potchefstroom Campus (PC) only.
Core subjects
First year – design crafters
In the first year, our students build their foundational graphic design and drawing skills.
Second year – design problem-solvers
The second year provides students with the opportunity to further their interests in either Communication Studies or History of Art and Illustration as ancillary fields alongside their core Graphic Design modules.
Third year – design practitioners
During the third year, students construct a portfolio showcasing a variety of work, in the process developing and refining their critical thinking in terms of audience, strategy, conceptual generation and crafting skills.
Fourth year – design researchers
Students receive individual guidance to advance and refine their practice, culminating in thinking/making that is both thorough and discerning. It prepares students for senior positions in the industry, and also for further research studies in the fields of Graphic Design, Multimedia Design and Illustration.
Admission requirements
APS score of 24
English Level 5 (60–70%)
Selection criteria
Phase 1: NWU admission and application
The
NWU university admission procedure
takes place before the Graphic Design selection process. Acceptance into the Graphic Design subject group can only take place after a prospective student has been accepted into the University. Please ensure that your application has been submitted and approved before taking part in the selection procedure. Take note that non-selection course applications close in September, but that selection course applications, including for the BA in Graphic Design, usually close in June. 
Phase 2: Graphic design portfolio
You are required to compile a portfolio representing your creative thinking and technical skills. This portfolio consists of a short questionnaire, prescribed projects and a personal selection of your own work. Please refer to the NWU BA in Graphic Design prospectus and application booklet for more details. Please remember that, in addition to your university application, you still need to complete the selection procedure in order to be selected for the Graphic Design programme. Please deliver or courier your portfolio to our administrative assistant before the deadline.
Career opportunities
The graphic design industry is a growing, dynamic industry and is known as the largest employer of artists in creative professions. However, individual talent, drive and personality play a crucial role in determining the position that a qualified individual will hold in the market. Several enterprises, companies, design institutions, communication and printing houses appoint graphic designers.
 
The qualified individual who enjoys their independence can start their own undertaking or appoint other designers to work with them. The world of graphic design is one of the most stimulating and exciting fields of study a talented student can enter and offers numerous career opportunities that are satisfying and full of challenges.
These are some of the career opportunities that await you:
Graphic designer
Professional graphic designer
Publication designer
Brand manager
Typographer
Layout artist
Art director
Creative director
Copywriter
Web, app and UX designer
Editorial designer
Packaging designer
Multimedia designer
Character animator
Interaction designer
Film and TV director
Documentary filmmaker
Game designer
Motion graphics artist
Screenwriter
Sound designer
3D concept artist
3D animator
Professional illustrator
Editorial illustrator
Storyboard illustrator
Comic book artist
Medical illustrator
Botanical illustrator
Graphic novelist
Pattern designer