African Modernities Past and Present (AMPP) 
Programme leader: Prof Tinashé Nyamunda
The research group comprises colleagues from different subject groups in the School of Social Sciences. It studies colonial modernities in their becoming and in their present. Studies and research in African modernities, both past and present, allow for very interesting interdisciplinary connections that allow us to connect international relationships founded on historical and present links. At the moment, members come from History, Philosophy, Geography, Anthropology and Sociology. The comparative aspect allows the focus area not just to make important contrasts on different African cases that colleagues may be working on, but also to centre Africa in the context of global studies. One of the main objectives of the research group is to contribute towards injecting Africa into global conversations in our respective disciplines. AMPP accommodates a very particular focus on African modernities, while at the same time providing an important interdisciplinary element to it. 
Corporate Communication 
Programme leader: Dr Lucinda Sutton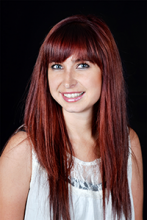 The communication landscape for organisations is continuously changing, and the current environment can be described as volatile, uncertain, complex and ambiguous. It is widely believed that the future of any organisation today depends on the impression that stakeholders form of that organisation. Therefore, organisations should continually focus on establishing, building and communicating an organisation's image and reputation. In addition, organisations should aim to cultivate and maintain the best possible relationship with their stakeholders in order to survive, ensure success and achieve the long-term objective of creating value for both the organisation and its stakeholders. This changing environment also demands that organisations adapt their communication capabilities. With this in mind, the core focus of Corporate Communication as a research programme is based on the quality of communication with stakeholders, which is a critical indicator of the condition of the relationship between the internal and external stakeholders and the organisation. Together with the communication aspects, management issues in the for-profit and non-profit sector are studied, taking the considerable changes corporate communication has undergone over the past century, such as the Fourth Industrial Revolution and digitisation, into consideration. 
Deepening Democracy in a 21st-Century World 
Programme leader: Dr Pieter Heydenrych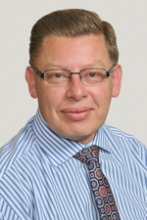 The 21st-century world is as turbulent as ever. Democracy remains a critical theme of research in political science as the late 20th-century wave of democratisation recedes into history and challenges of the sustainability and deepening of democracy have now emerged and, in some cases, threaten democratic gains. Deepening of democracy as a research context in South Africa is considered appropriate as various social, political and economic questions and challenges relate to the understanding of democracy and its survival. This extends to Africa and the globe, where the sustainability of institutions, global power shifts, nationalism, crises in modern forms of democracy, etc. all become interrelated and mutually influential. The lens of deepening democracy enables the research exploration of all these and related matters of interest for political science.
Development Communication 
Programme leader: Dr Louise Bezuidenhout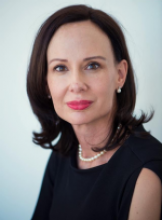 In a developing country such as South Africa, one is confronted almost daily with concepts such as transformation, upliftment, underprivileged or previously disadvantaged groups, democratisation, political participation, sustainable democracy, sustainable development, social change and the like. These are only a few concepts that all occur in the broad disciplines of development and politics. One could ask what the relationship between these disciplines and communication is.
Development communication (also known as communication for social change) entails any communication aimed at improving the quality of life (and especially the socio-economic living standard) of a person or a community. Corporate organisations can do this as part of their corporate social responsibility (CSR) initiatives or it can be done by NGOs (non-governmental organisations) or the community itself. Political communication is, in turn, concerned with communication between governing organisations, parties and structures in a society on the one hand, and the members of that society on the other. Development takes place within a particular political context, and the concepts of communication, development and politics in the South African context are closely interwoven. We live in a time frame in which individuals, collective groups and different types of organisations are increasingly trying to achieve development goals using different kinds of media such as community, digital and social media to bring about social change. The past decade has also seen an increase in the rise of so-called social movements that use new media to encourage and produce new ways of theorising and practising development communication.
Journ21 
Programme leader: Ms Cornia Pretorius
Journalism in the 21st century remains fiercely loyal to traditional principles, in particular seeking truth independently, comprehensively, uncompromisingly and in service of the citizenry. As such, it remains a touchstone for democracies across the world and plays a central role in the democratisation and transformation of societies. Whereas technological advances have been enabling exciting visual, data-driven and digital storytelling across news platforms, the shift from the old to the new has also unleashed considerable challenges. Fake news, algorithmic interferences and information glut are some of the dangers threatening to erode the exciting gains that have been made in news production and news dissemination. From a research perspective, the dynamism of the news ecosystem and the education of multi-skilled, critical and ethical journalists remain crucial for understanding news making and news quality in the 21st century.
North-Western Regional and Local Histories 
Programme leader: Prof Elize van Eeden
Deputy programme leader: Mr Emile Coetzee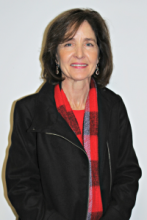 The main aim of the North-Western Regional and Local Histories research group is to study historic narratives and other (multidisciplinary-related) developmental complexities, specifically in the north-western regions of South Africa. This region includes the present-day North West, the southern parts of Gauteng (south of Alberton) and the upper northern parts of both the Free State and the Northern Cape. With its scholarly expertise in the field the research group is also able to do advanced research on local and regional research methods. Promoting an interest in this academic field among local and regional communities is viewed as a pivotal part of the activities of the group. Inclusive perspectives supported by disciplines within the Faculty of Humanities and cooperative project initiatives with other sciences in integrative multidisciplinary and trans-disciplinary contexts are continuous research activities within this research group. By engaging with communities, the North-Western Regional and Local Histories research group also aims to serve and inform locally, provincially and nationally driven initiatives towards sustainable and healthy community environments, besides ensuring an informed citizenry.
This research group consists of permanently employed academics of the North-West University and several appointed extraordinary researchers (local and international). Postgraduate students whose foci are in this field of study are also part of the projects of the research group. Current research projects focus on the Taung region, Potchefstroom and the West Rand. Research results of this research group are published in accredited scientific journals and books (nationally and internationally).
Philosophical Research 
Programme leader: Prof Chantelle Gray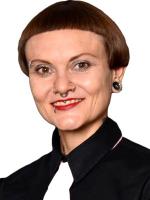 What does it mean to think in a post-truth era? How do we make sense of our lives, which are so deeply immersed in digital and other media technologies? What becomes of agency when it is steered, in large part, by adaptive algorithms? How do we make sense of the scope of human endeavours when many of our interactions take place on homophile social networks, robbing us of encountering the kind of political disagreement that engages critical thinking? How do we grapple with continued structural prejudice and discrimination? And anyway, is it even worth thinking in the face of large-scale ecological crises and perhaps total collapse? 
Research initiatives are aimed at providing tools for thinking critically about these questions and what they reflect about knowledge, truth, values, existence, reality and the meaning of life, particularly in terms of local, African experience.
Public Administration
Programme leader: Prof Luni Vermeulen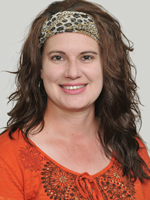 Governments across the world are responsible for the welfare of their citizens through the provision of service delivery. Moreover, South Africa is a constitutional democracy, located in a developing and a developmental state. The academic focus of Public Administration is therefore aligned to the social values and principles enshrined in the Constitution, 1996, in consideration of the social contract, and with the primary focus on service delivery. Research initiatives concentrate on establishing and concretising the philosophy and philosophical properties of Public Administration that shape theoretical advancement. Contemporary research in Public Administration is also focused on the socio-economic, socio-political, socio-cultural and political-economic challenges faced by communities, the mitigation of these challenges and the improvement of the human condition, in direct relation to constitutional prescripts and the developmental agenda of the government of South Africa.
Social Resilience, Change and Sustainability
Programme leader: Prof Johan Zaaiman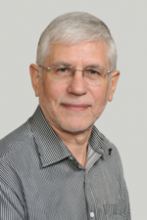 Social, political and economic changes require the academic society's attention. Local, national and international contexts require leadership in understanding the factors that may inform, encourage and/or inhibit social resilience and change and the provision of possible solutions to these impacts. In view of this, members of the research programme acknowledge the importance of the mutually reinforcing relationship between social scientific inquiries and public values. Against this background, the research programme attempts: 
To sociologically investigate the influence of changing social forces at micro-, meso-, and macro-level, particularly as they relate to the South African/SADC region. 
To undertake cutting-edge and cooperative research that is socially responsive and that contributes to recognised and quality research outputs. 
To facilitate increased collaboration among colleagues in the subject group Sociology and other interested sociologists and academics from other disciplines.