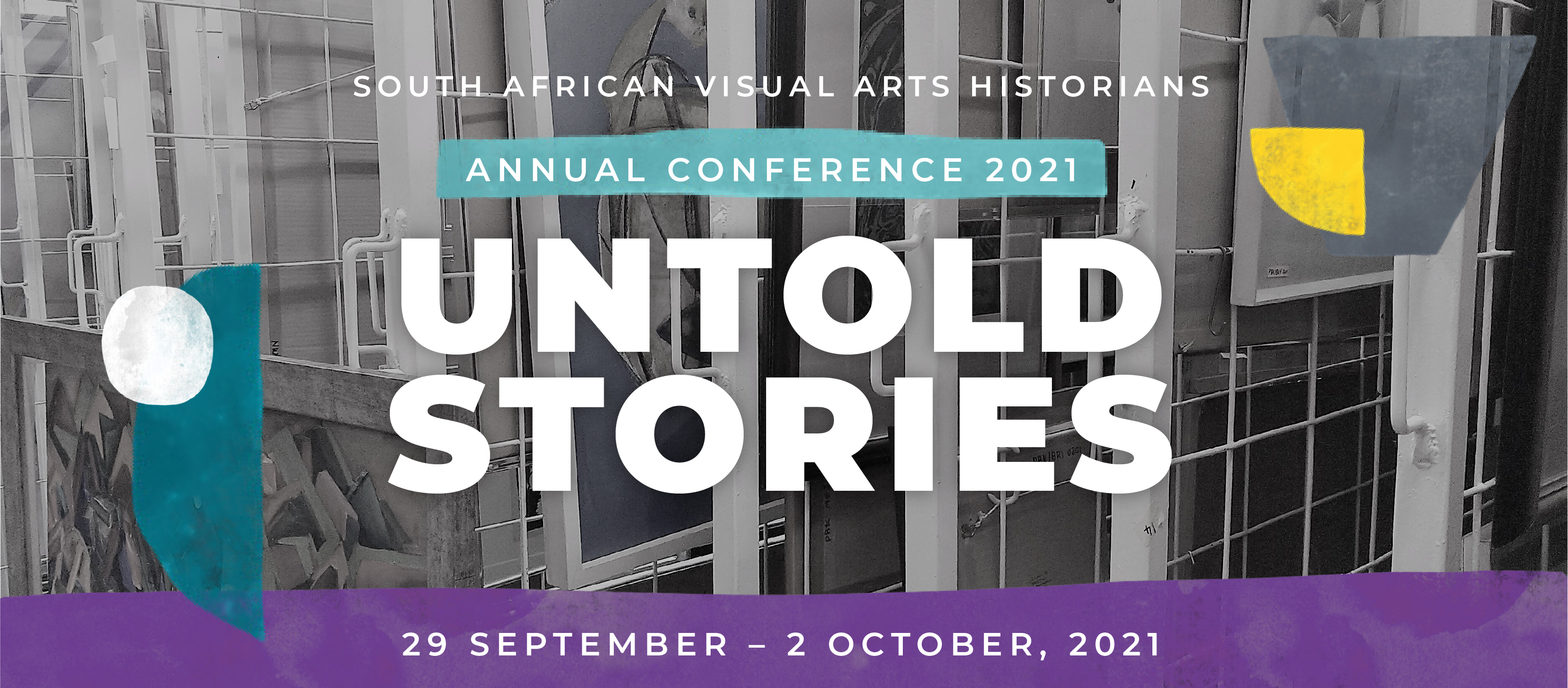 It is with pleasure and great excitement that VINCO hosts the 2021 South African Visual Arts Historians conference. This is the first year that the conference is hosted by NWU and it is the first year that SAVAH goes virtual.
While the ViNCO team regrettably can't welcome the delegates to the campus in Potchefstroom and we won't be meeting face to face, working in a virtual platform has offered new possibilities for the ways we present and engage with visual arts historical scholarship.  The relative ease and affordability of connecting remotely also afforded us greater scope for seminars and workshops held with local and international participants in the run-up to the conference.  
This year's theme, Untold Stories, attracted a diverse array of topics and methodological approaches, including several proposals by artists-scholars who reflect on their own practice. The theme for this year's conference, which relates directly to ViNCO's research focus on exploring visual narratives, emerged from critical conversations around the work that artists, art historians and visual culture theorists do: we uncover and engage with the stories of others, and in the process we tell our own stories, creating new ways of narrating experience. 
Keynote speakers, curator and art historian, Christine Eyene and artist, Senzeni Marasela, will engage the theme of Untold Stories in terms of their own research and practice. Christine Eyene's keynote address will focus on Black representation in the work of photographer George Hallett (1942-2020), bridging South African and Diasporic visual narratives through iconography and aesthetics, the transmission of images across generations, and the methods of resistance to institutional erasure through the formation of independent forms of archives. Senzeni Marasela is a cross-disciplinary artist who explores photography, video, prints, and mixed-medium installations involving textiles and embroidery. Her work deals with history, memory, and personal narrative, emphasising historical gaps and overlooked figures. Her SAVAH keynote will focus on her artistic practice and the body of work Commemorating Marikana.
ViNCO and SAVAH believe strongly in supporting post graduate students and emerging academics to join the scholarly conversation. We therefore raised funds to award six conference participation grants to postgraduate students whose abstracts were accepted but who did not have institutional funding to attend the conference. Huge congratulations to Nocebo Bucibo, Manuela Holzer, Andrew Sutherland, Abri de Swart, Catherina de Klerk and Heidi Sincuba, the recipients of the competitive 2021 SAVAH/ ViNCO Conference Participation Grants. Part of the grant included a series of pre-conference academic skills development workshops, facilitated by Dr Irene Bronner.
SAVAH is grateful for the National Research Foundation Knowledge Interchange and Collaboration Grant that provided us with the funds to host our conference speakers, finance technical support of the virtual conference, hold pre-conference workshops for emerging scholars and the Untold Stories exhibition. We are grateful to Prof. Mirna Nel, the Deputy-Dean, Research and Innovation, Faculty of Humanities, North-West University, for generous financial support of the conference.
KEYNOTE ADDRESS 1: Christine Eyene. Looking at the art of today through the archive of yesterday. 29 September 2022
KEYNOTE ADDRESS 2: Senzeni Marasela. Untold Stories: Theodorah's journey, remembering Johannesburg and Marikana. 30 September 2022.