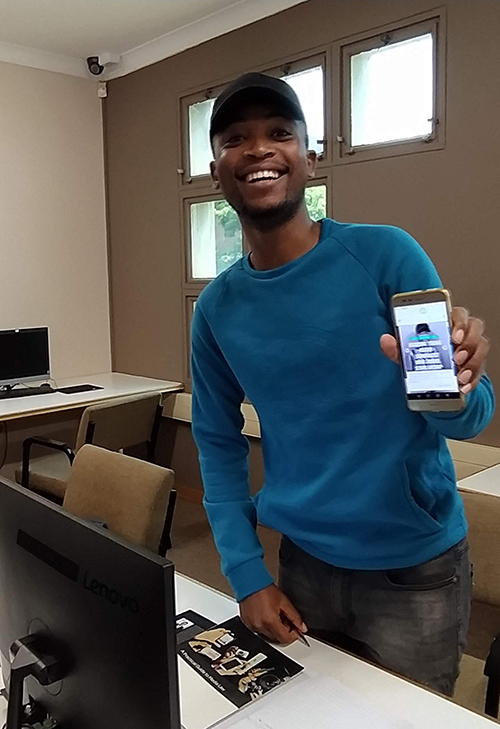 What does a journalist do?
Journalists tell people what is happening in the world around them, about things that matter. They investigate issues, generate and develop story ideas, gather information through methods and techniques such as interviews, research, and observation, and then create stories – for printed or digital publications or for broadcast on television, the radio or via podcast. The media world has changed dramatically in recent years and is still changing. Journalists have to know a lot these days – they need to think of how they can tell a story on many different platforms. This means they have to be familiar with constantly changing technology. They should be able to take photographs, shoot video for online reporting and use social media to distribute their stories. Radio and television journalists often have to read and present the news in addition to their reporting duties, whereas word journalists need to know how to edit stories and design pages for online and print use. There is also a growing demand for community news. Corporate journalists work for organisations where they produce in-house news publications – using the same skills as journalists working in the regular news environment.
Where can you work?
Journalists can work in print, broadcast (radio and television) and digital media (online news platforms and social media). They may choose to work for a news organisation as a staff writer or reporter, or be independent as a freelance journalist or even as a news influencer. Journalists can also use their skills in other communication fields. Possible jobs include:
Editor
Community media journalist

Journalist at mainstream media

Freelance journalist

Content provider (online media)

Copy editor
Text editor (e.g. for a publishing house)
Layout and design editor (using publishing or web-design skills)
Media liaison/relations practitioner
Spokesperson
Influencer
Why study journalism at the NWU?
Journalism students are led to discover and master the new world of multiplatform journalism. They are trained to use smartphones and other technology to create content intended for audiences who prefer news in either a printed, broadcast, online or digital format. The NWU also focuses on radio, a field of journalism that reaches people in every corner of South Africa and the world. The focus on practical skills is supplemented by critical reflection grounded in theory about the media's role in a democratic society. The work of a journalist is placed in an ethical and legal context – particularly relevant in an era of fake news. Our Journalism lecturers have academic knowledge and extensive professional experience in the field, both in South Africa and abroad.
The NWU is one of only a few universities in South Africa offering Journalism students, as part of the curriculum, the opportunity to produce news for a live news platform while studying, giving them the opportunity to learn digital journalism in a real-life environment. You can view the website at
threestreamsmedia.com
.
This degree is offered in Potchefstroom (PC) and Mahikeng (MC).
Selection
Specific admission requirements apply for all honours programmes in Communication:
 
A three-year degree in Communication with an average pass rate of 60% for the core modules in Communication on third-year level. 
All applicants are screened before admission.
Admission to the specialisation fields of Journalism and Media Studies, Advanced Corporate Communication, and Development Communication is subject to screening according to the criteria stated in the student guide.

An average of at least 60% for the Communication Theory module COMS311 as well as in the Communication Research module COMS322 – or equivalent modules.

Additional admission requirements apply for each programme.

Journalism and Media Studies students are required to pass the following modules: KCOM111, KCOM121, KCOM211, COMS222, COMS326 (PC) or COMS324 (VC) or COMS314 (MC) and COMS323 (MC).