Autshumato
Autshumato is a project funded by the Department of Arts and Culture to develop, release and support open-source translation technologies to aid the translation process and ultimately provide more access to information for every South African.
The project commenced in 2007 and its aim is to contribute towards the creation of documents in all the official South African languages in the public sector, by developing easy-to-use open-source technologies that simplify the translation process, promote terminology standardisation and shorten translation time. The project also includes machine translation (MT) systems.
MT is the process whereby a computer attempts to automatically translate a provided text from one language (such as English) into another. We currently have an MT system that can translate from English into Afrikaans, isiZulu, Sepedi, Xitsonga, Sesotho and Setswana.
Technologies for the general public
The easiest way to access the MT systems is via the Autshumato Machine Translation Web Service (MTWS). The MTWS empowers everyone with access to the internet, with the ability to translate sentences, documents and web pages from English to Afrikaans, isiZulu, Sesotho, Setswana, Sepedi and Xitsonga. To access the MTWS, visit http://mt.nwu.ac.za
Autshumato translate: A mobile app for Android which links into all existing Autshumato services to make the services more accessible and available to the public. The app also utilises previously developed data to provide off-line word translation services in all 11 of the official South African languages. The software is available from Google Play Store, or scan the QR code below to download the app.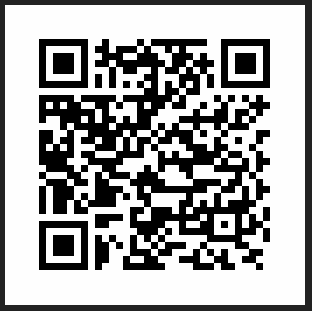 Software for professional translators
Autshumato Integrated Translation Environment (ITE): The ITE is computer software that assists translators with their translation process, making use of translation memories and glossaries. It can be used to translate between any two natural language pairs in any of the South African languages. To download the ITE, visit http://autshumato.sourceforge.net
Translation Memory and Glossary Integration System (TMG): The TMG is a crowd-sourced platform from which translation resources can be provided as well as obtained. The sharing of translation resources between various translation units and freelance translators can ensure improved consistency, and increase productivity throughout translation projects. These in turn can provide more access to information for everyone in their native languages. Users can rate and comment on resources, in order to give others an indication of the quality of a specific resource. The system also remembers the resources that you have uploaded and downloaded, and can serve as a cloud storage facility for your translation resources. This means that if, in the unlikely event that you lose all your translation resources, you will be able to easily restore them utilising this facility. The TMG also makes provision for translation unit managers to manage their personnel and their resources on the system. To access the TMG, visit https://tmg.nwu.ac.za
Terminology management
Autshumato Terminology Management System (TMS): TMS helps with the development of terminology databases which contain terminology from different languages.
 Other resources that were developed as part of the Autshumato project include alignment software, a PDF extractor and a text anonymiser to safeguard privacy when using Autshumato ITE. To download TMS, as well as other resources, visit http://autshumato.sourceforge.net