The NWU School of Music is well-equipped for quality music instruction, research and performance with the following facilities and venues at the Conservatory:
Conservatory Hall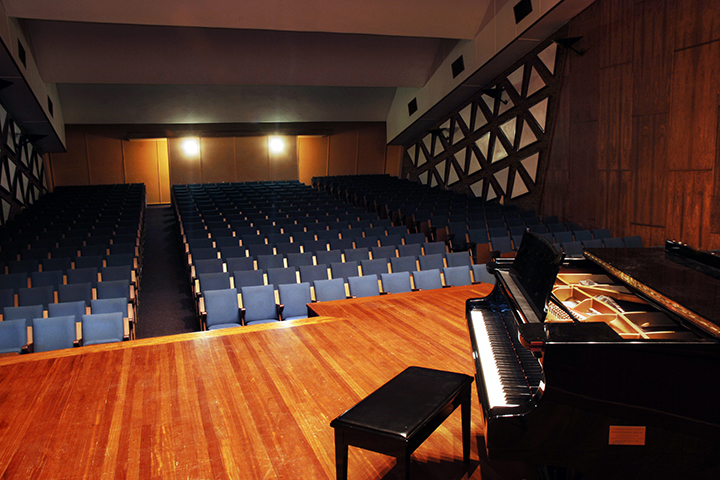 The Conservatory Hall is the main concert venue at the School of Music. With 366 seats and excellent acoustics, it is especially suitable for solo recitals and chamber music concerts.
Pretorius Music Studio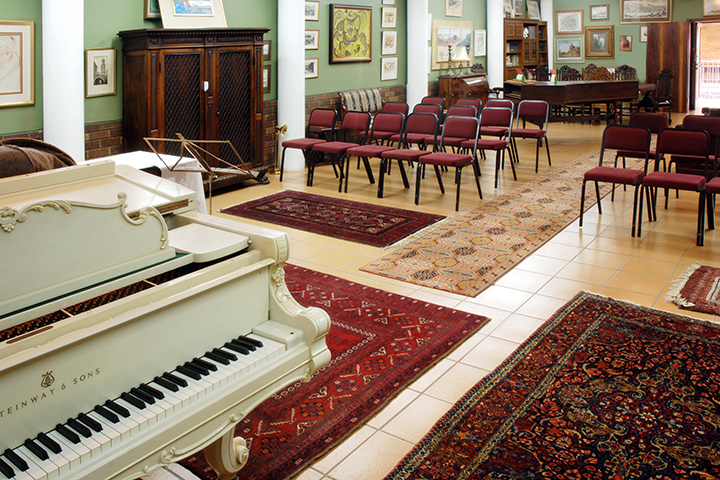 The Pretorius Music Studio contains antique furniture and valuable art works bequeathed to the School of Music. It is a multi-functional venue used for rehearsals, masterclasses and meetings. It is also suitable as an intimate concert venue with approximately 100 seats.
Organ Hall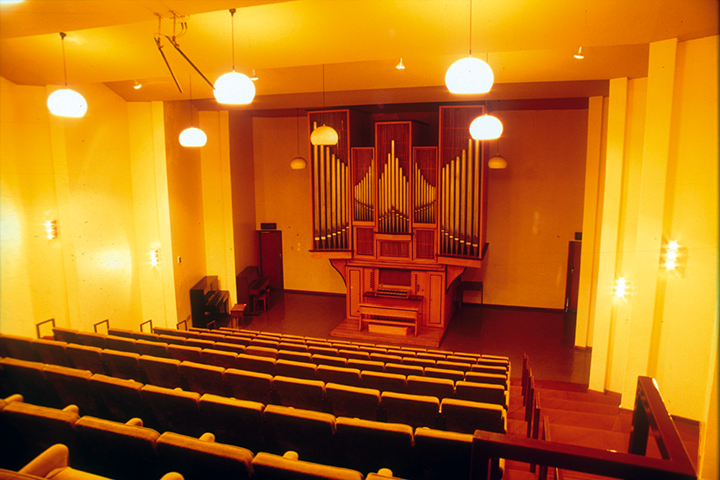 The Organ Hall has 108 seats. Apart from organ recitals, it is also suitable for choral and instrumental concerts.
Music Library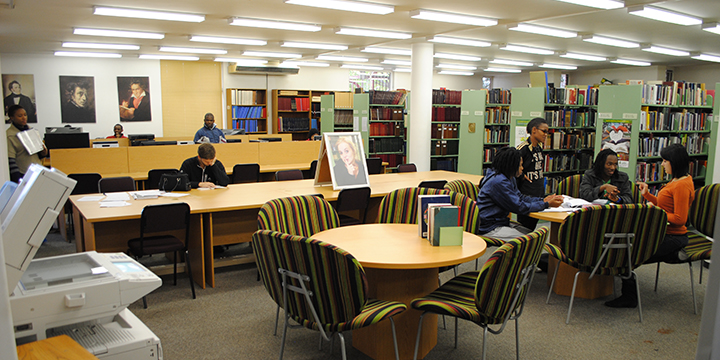 The Music Library is a branch library of the Ferdinand Postma Library on the Potchefstroom Campus. It serves the staff and students of the School of Music and is conveniently located on the ground floor of the Conservatory.
The Music Library contains approximately 37,000 units of subject-specific materials:
books and journals, both in hard copy and electronic format;
vocal, instrumental and orchestral scores;
sound and video recordings on CD and DVD;
the ISAM collection of South African compositions.
The Music Library is also equipped with the necessary audio-visual equipment, computers, study spaces, and print and photocopy facilities.
For further information on the Music Library, please contact the specialist librarian, Ms Retha Badenhorst.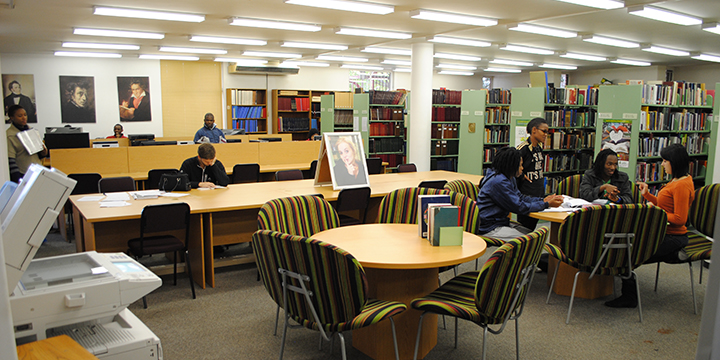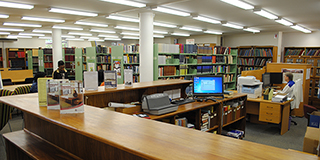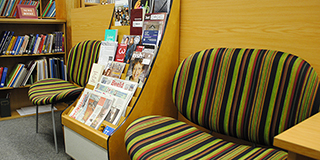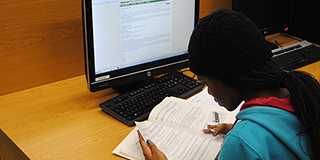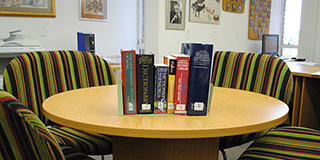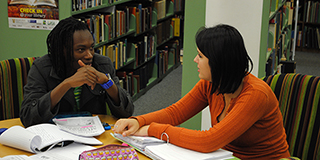 Oppibib
Oppibib is an open-space, multi-functional venue that can be used for lectures, workshops, movement activities, rehearsals, conferences, meetings and receptions. The name is a contraction of the Afrikaans phrase "op die bib(lioteek)", meaning "on top of the library", as the Music Library is situated beneath Oppibib on the ground floor.
It is equipped with audio-visual technology, including for lecture-capturing and video-conferencing.
Lecture Halls
The three lecture halls (121 | 122 | G34) are sufficiently equipped with the necessary audio-visual equipment for effective teaching.
Keyboard Lab
The Keyboard Lab is equipped with a dozen electronic keyboards for the teaching of keyboard skills and aural training.
Music Technology Lab
The Music Technology Lab serves to provide instruction in music notation software, digital songwriting, basic digital audio recording, MIDI and audio editing, video editing, and video-sound synchronization.
In addition to the instructor's computer, the lab is equipped with 8 computer workstations, each consisting of a Mac Mini computer, dual LG screens, an Avid MBox and a Korg Nanokey MIDI keyboard. The software programmes available include Sibelius, Finale, GarageBand, ProTools and iMovie. All the workstations are connected to a single pair of Behringer speakers and an MX9000 mixing console, and each computer has access to the Internet. The instructor's computer is connected to an Acer projector and projection screen for demonstration purposes.
Recording Studio
The recording studio at the NWU School of Music is a comfortable space for students and other musicians to record their music. The studio can accommodate small ensembles such as a combo or string quartet.
Services offered include vocal and instrumental recordings for any genre, and the mixing of backing tracks. In addition to the recording studio, live recordings can also be made in the Conservatory Hall.
We use Pro Tools 10 to record and mix all recordings. We can also do video editing through Adobe Premier Pro.
Marimba Basement
Information to follow soon.
Practice Rooms
There are numerous practice rooms all over the Conservatory for students to practice their instruments. Most practice rooms have a piano (if not two), and several are also equipped with mirrors for singers and instrumentalists to improve their posture.
All the practice rooms have double doors and double windows to assist with soundproofing.
Computer Rooms
Apart from the computers available in the Music Library, there are also two computer rooms for access to study materials and eFundi, and to complete assignments.
Lockers

Lockers are available for rent so that students can store their instruments, books and other belongings between classes or overnight.
To rent a locker, please contact Ms Jané Muller.
Wi-Fi

Wi-Fi access for laptops and other mobile devices is available in most of the venues at the Conservatory, including the Music Library, Oppibib, lecture halls and Conservatory Hall. It allows students to access online sources and learning materials throughout the Conservatory.