Ethics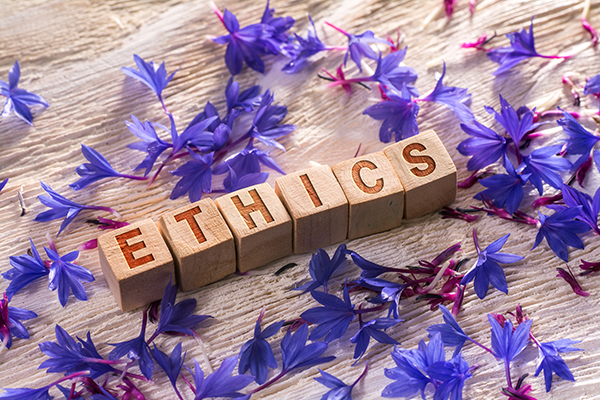 The Singapore Statement on Research Integrity (2010), developed during the 2nd World Conference on Research Integrity in 2010, foregrounds the importance of adhering to "particular principles and professional responsibilities that are fundamental to the integrity of research wherever it is undertaken". This requires that all researchers should acknowledge and enact the principles of honesty and accountability and endeavour to display professional courtesy, fairness and good stewardship toward all persons involved in any scientific inquiry.
To this end, the BaSSREC-team is committed to advise and assist you to the best of our ability to comfortably (yet critically) navigate your way through the ethics process. Please do not hesitate to contact us if you have any questions relating to your ethics application.
When do you submit an ethics application to BaSSREC?
This ethics committee manages all no and low risk research ethics applications from the Faculty of Humanities (excluding the School of Languages) on the three campuses of the NWU that involve non-health research with human participants. Refer to the risk-level descriptors section below for more information and see the below sections for guidance through the steps of the ethics application, the documents that you are required to complete and submission and contact details.
No risk studies
All studies, regardless of its risk-level, should be submitted to the applicable Scientific Committee and BaSSREC for approval.
If the Scientific Committee labels your study as being "no risk", please complete the following steps for ethics approval:
Ensure that you receive an official letter from the chairperson of the Scientific Committee which clearly indicates that your study is considered as being "no risk".
Furthermore, the chairperson of this committee should, as part of the noted letter, include a scientific justification for why the study is considered as posing "no risk".
Complete, sign and submit the following form for the purpose of your "No Risk"-ethics application:
Ensure that the researcher, project leader/supervisor and Scientific Committee chairperson sign this form.
Submit this form along with your research proposal via email to the BaSSREC administrator BaSSREC-Admin@nwu.ac.za.
The BaSSREC chairperson will send the application for review and provide you with feedback.
No post facto ethics approval will be granted
In an email dated 11 November 2019, the Deputy Dean, Research and Innovation, professor Mirna Nel, communicated the following information relating to retrospective ethics approval for studies:
Please note that if there are still students and projects where data have been collected but there is no ethics approval (including no and low risk studies) no post facto approval can be given. After 30 January 2020 the study leader and student will have to take responsibility to re-collect data (with ethics approval), as submission of the study for examination will not be allowed otherwise. No exceptions will be made in this regard.
How do you submit your ethics application to BaSSREC?
Please email your full application to the BaSSREC Administrator.
You submit amendments and monitoring reports via email to the BaSSREC Administrator.
NWU Gatekeeper approvals: Process, documentation and dates
Please note that all research conducted with NWU staff and students require NWU Gatekeeper approval from the NWU Registrar.
You apply for this after you have been granted ethics approval. The BaSSREC and HSSREC are not involved in this process – please direct your queries directly to Feziwe Mseleni.
The dates for the NWU Registrar's gatekeeper meetings for 2022 include the following. Please note that the agenda for these meetings closes seven days prior to the meeting.
24 February 2023
17 March 2023
19 April 2023
2 May 2023
30 June 2023
14 July 2023
18 August 2023
12 September 2023
13 October 2023
7 November 2023
4 December 2023
Documents to include as part of your NWU Gatekeeper application:
The NWU Gatekeeper Application Form (available on the Research Data Gatekeeper Committee (RDGC) page)
The ethics committee approval letter/certificate.
The approved research proposal.
The signed and approved informed consent statement/leaflet.
Examples of the data collection instruments (e.g. questionnaire; interview guide; interview schedule).
Submit your application to Feziwe Mseleni at least seven days before the specific meeting.
Steps in the ethics application process
Very important: ALL complete ethics applications have to be submitted via email to BaSSREC-Admin@nwu.ac.za:
Annual monitoring report:
Risk levels
COVID-19 information for researchers
Important documentation and templates to include in your ethics application
BaSSREC Standard Operating Procedure
Ethics approval for Honours studies
Please consult the following guidelines to apply for ethical approval for Honours studies (including those studies that form part of a research module of a particular discipline).
Resources
Ethics training
As part of your ethics application, the supervisor and primary investigator (e.g. postgraduate student) have to submit proof of Ethics Training. Proof of such training should accompany your ethics application. The BaSSREC and HSSREC Committees are in the process of compiling Ethics Training for students and staff in the Faculty of Humanities. As soon as this training is available we will inform our staff and students.
In the meantime, if you have not completed any ethics training before, you need to choose between the following two options:
MacQuarie University Online Social Science Ethics Training
The MacQuarie University offers this free online educational resource which focuses on the specific ethical issues social science and humanities students encounter in their research. The training module comprise six components. Read through each of the six parts and then complete the quiz related to the material. After the successful completion of the quiz you will be issued with a certificate that you have to attach to your ethics application.
Click on the following link to register and complete their Social Sciences Ethics Training Course: https://ethicstraining.mq.edu.au/
OR
TRREE Online Ethics Training
If you are unable to attend any of the above sessions or rather prefer to do so, you may complete the following free online Training and Resources In Research Ethics Evaluation (TRREE) modules:
After the successful completion of each module, you will be provided with four certificates that you have to attach to your ethics application.
Faculty of Humanities' Ethics Information Session: Recordings
Please consult the following links below to assist you with compiling and refining your ethics application before submitting it to the REC. These are the recordings of the information session hosted by Proff Susan Coetzee Van Rooy and Jacques Rothmann:
Important dates for 2023
Contact persons for enquiries
Chairperson: BaSSREC and HSSREC
Administrator